This Guy Captures Delightfully WeirdPhotos Of Squirrels Weightlifting
London photographer Max Ellis often photographs body
builders…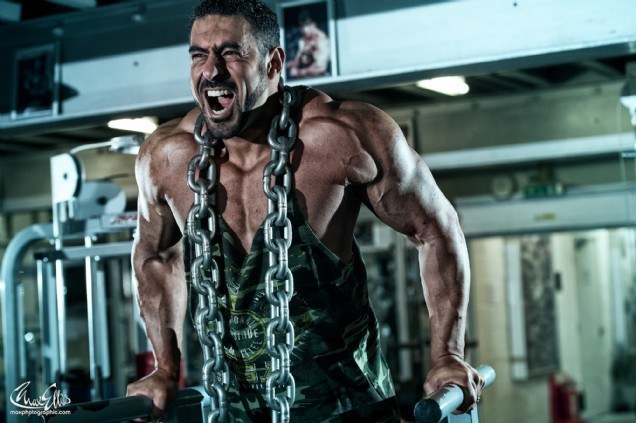 But they're no match for the buff squirrels he encounters in 
his own backyard.
OK, so Ellis actually does some behind-the-scenes staging

to get his Squirrelisimo

 photos exactly right.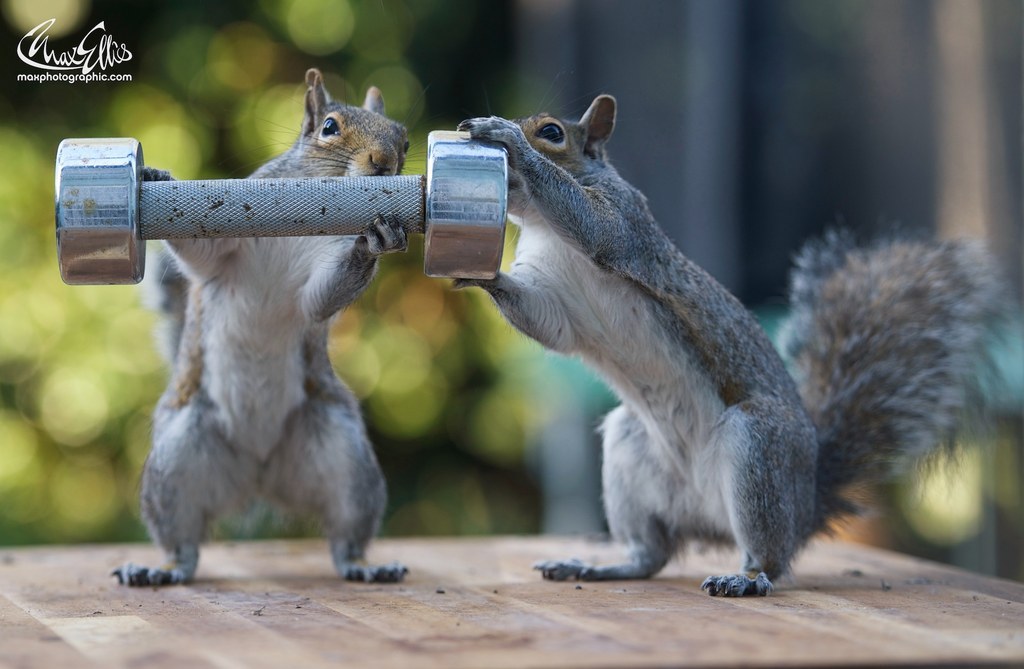 He hangs the props from fishing wire and waits for the right 

moment, which can take anywhere from a few minutes to a few days.
"People either think 'What a saddo,' or assume it's

Photoshopped," Ellis, 52, told BuzzFeed News.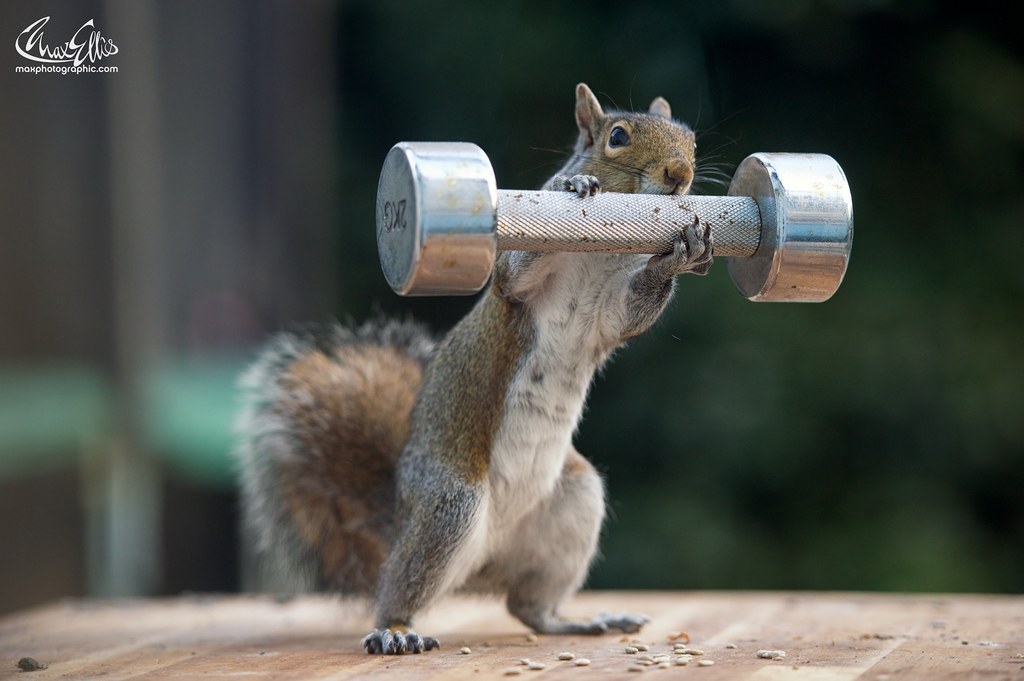 Over the past three years, Ellis has periodically staged the

sets in his own backyard.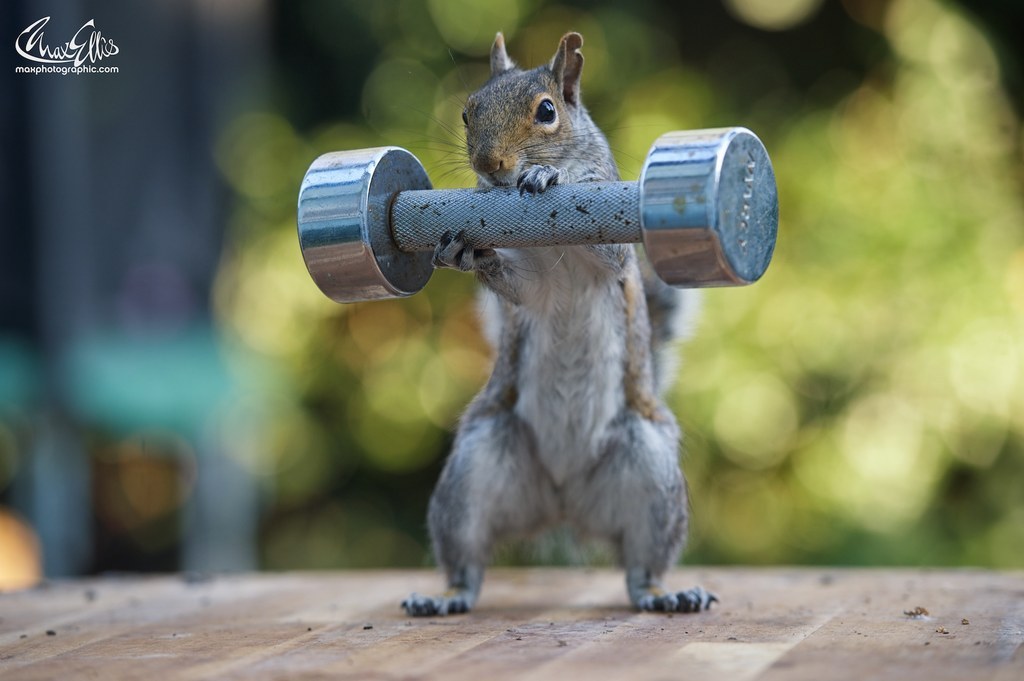 Photoshoot day or not, Ellis said always he sets out food for

his squirrel friends.